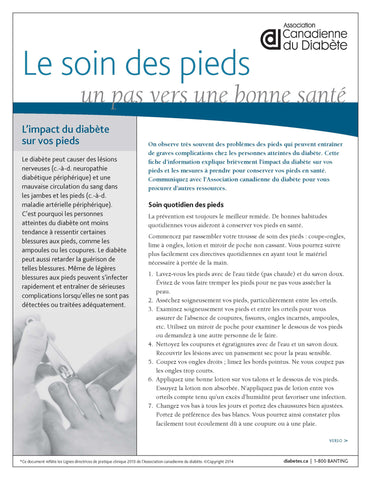 Le soin des pieds: un pas vers une bonne santé
This item is currently not available in small quantities. If you would like to put in a large order for this resource, please email orders@diabetes.ca for more information. 
This resource provides basic information about how diabetes affects feet and what can be done to keep feet healthy.
Price is for a package of 25
Product# 122030
---
We Also Recommend